Quick DIY Tips for Kitchens & Baths September 22, 2017

A kitchen upgrade may seem like the sort of renovation that will cost a pretty penny, but there are a lot of funky things you can do that will add an easy accent and make for a current look.

Also, due to their size and the amount of work it can take to renovate them, bathrooms can be one of the least favorite rooms in the house for many people.

However, there are little things you can add to instantly improve the look of this space.

Instead of ripping out the tub or repainting, consider the following decor items for a much-needed boost.

Use the following tips to spruce up your bathroom and kitchen to entice potential buyers!
Bathroom: Replace Your Old Mirror
It may not seem like a mirror switch out will make much of a difference, but swapping out this stale household staple for a funkier version can completely change your bathroom.
Whether you buy a new mirror with a funky frame or paint your old one a bold color, this will instantly revive the entire room.
Kitchen: Cue The Contrasting Cabinets
It can be a major undertaking to change the style of your kitchen cabinets, and that's probably why many people are considering a little switch instead of a major upheaval.
By keeping your top cabinets the same and adding a funky new color or material to the bottom half, you can create a striking appearance.
Keep in mind that if you don't want to change out your cabinets entirely, you can go for a bold paint color instead.
Bathroom: Pick a Plant
A plant that can stand the heat of your bathroom is an instant way to add a new and natural element to an old, under-appreciated space.
With the addition of a deep, rich tone of green that will provide a pleasant scent and a unique shape, this is an instant, economical pick-me-up.
Kitchen: Bring Color Into Stainless Steel
From teakettles to mixers, brightly colored kitchen appliances have certainly seen a retro rebirth in recent years, but the stainless steel trend is also experiencing a bit of an upgrade.
While the material remains popular, many people are becoming interested in different stainless steel color options like black and sunset bronze which offer a unique look for an old mainstay.
Bathroom: Add A Candle (Or Two)
Given the lovely scent that emanates from them and the dose of added color, candles can instantly change the appearance of a drab bathroom space.
By adding one or two atop the toilet or on a cabinet, your bathroom will be a little closer to the spa experience.
Kitchen: A Multi-Use Island
Space in the kitchen can become an issue when it comes to dinner parties, and that's why the diverse utility of a kitchen island is maintaining its popularity.
Instead of the prominent counter for holding fruit bowls and extra papers, think of a funky, fashionable drink cart or side table that can be used for prepping extra food and will have many other purposes once the party is over.
Bathroom: Splurge On Fancy Bottles
If you're a fan of beauty and bath products, there's a good chance that you like to stock up on items like bath bubbles and shampoos; fortunately, items like these can make for a space that's instantly appealing.
The next time you're at the drugstore, splurge on some beautifully packaged duds for some unexpected sophistication.
Kitchen: The Non-Committal Kitchen Shelf
While kitchens have become more of a gathering space for family and friends in recent years, this has led to the popularity of a less-formal kind of kitchen.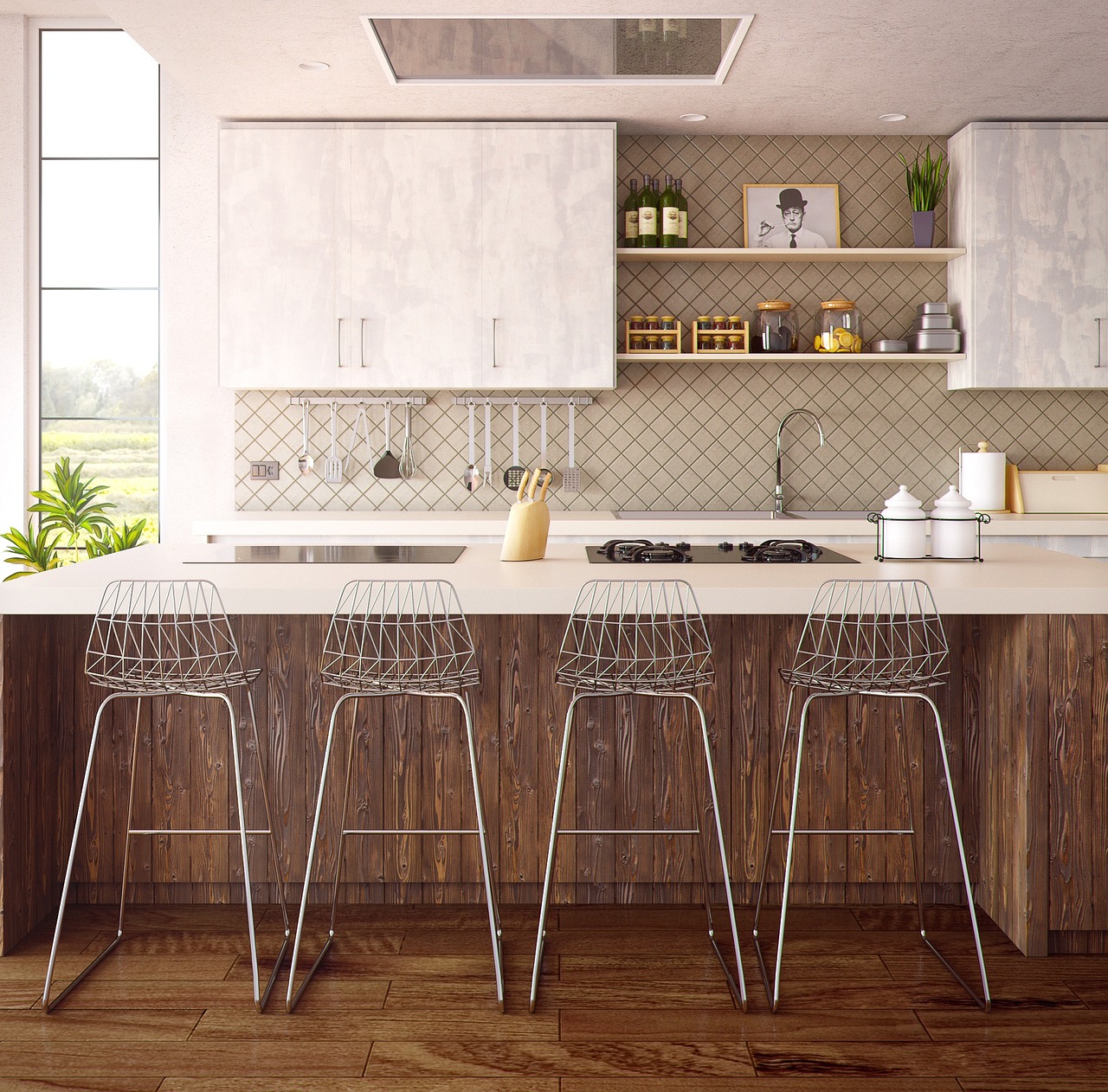 Instead of a lot of counter space and pots and pans in their place, create a bookshelf or cabinet that mixes the living room and kitchen together, full of dishware, books, utensils and other popular household items.
It's a piece that will easily transform your space.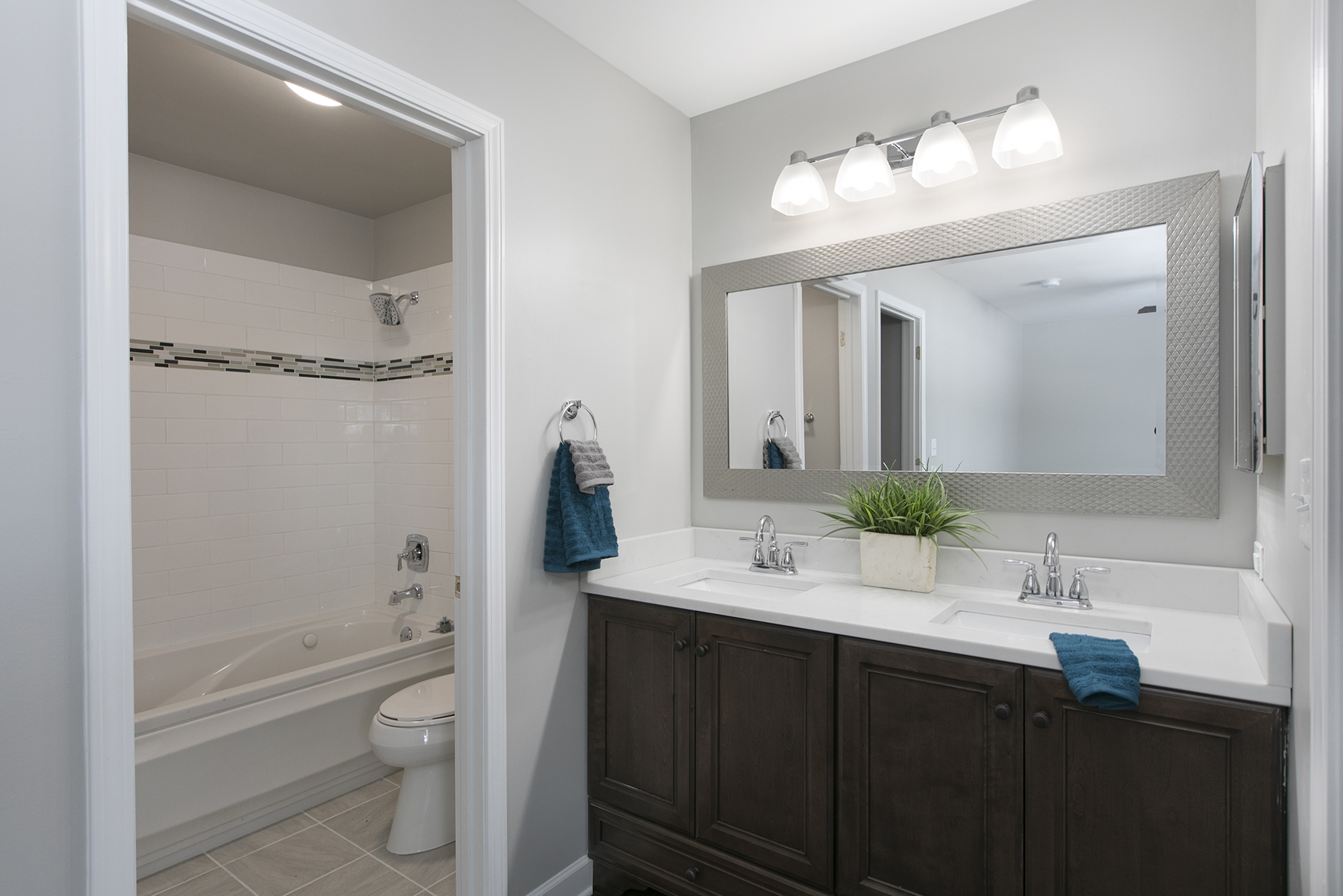 Bathroom: Buy Some Colorful Towels
It may be a simple fix-up, but having a set of old towels hanging around can instantly downgrade the look of your bathroom.
If your bathroom is a neutral color and you're looking for a little dress-up, accenting with a set of colorful towels will instantly switch up the mood.
The idea of renovating a bathroom or kitchen can seem like a huge undertaking, but there are little décor items you can add that will really change its look.
Pat Kalamatas - 312.217.4398 or patrick@103realty.com