Your Fall Home Checklist September 18, 2018
The fall season is here, and it's my favorite time of the year! Football season is in full swing, the leaves are turning, and pumpkin spice is back! It's also a good time to remember your fall home checklist. Keep an eye on these items, and make sure you get them crossed off your list before winter arrives!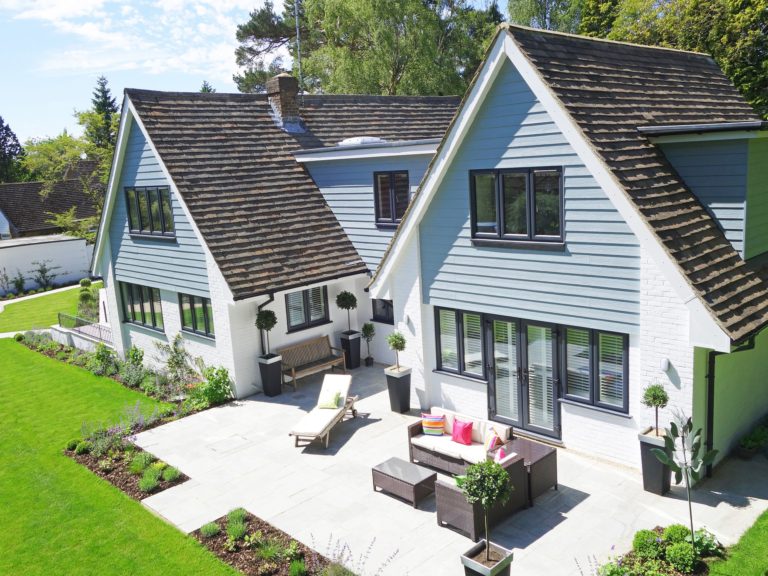 Landscaping
Landscaping cannot be overlooked when we get into fall season. Did you know that landscaping is one of the most important features that attracts buyers? A study from the National Association of Realtors and the National Association of Landscape Professionals found that a standard lawn care program is the number-one project that appeals to buyers, recouping roughly 303% of the cost. Protect your home's value and maintain the landscaping!
This is also a good time to prune shrubs and trees as needed, and get one last round of fertilizer on the grass before winter hits. You'll be ahead of the game when spring season hits.
Clean gutters and downspouts
This is a big one on your fall home checklist. If you have mature trees all around and above your home, you'll definitely want to have your gutters cleaned. If there are leaves, dirt and debris blocking your gutters, then they're not doing their job. And it could lead to more saturation or water infiltration into your home. Gutters and downspouts are in place to direct the storm water away from your home, always make sure they're clear.
Gutter debris can block standing water. In areas with colder winters, water can freeze and seep under the shingles or into the eaves, which could lead to costly roof repairs.
If you find your gutters constantly clogged with debris, I'd recommend getting gutter guards installed. You can hire a professional, or, it's a fairly DIY. As long as you're not too afraid of heights or ladders!
Pressure wash, stain the deck, and treat/clean the exterior
This is a good time of the year to give the exterior a good pressure wash. If you don't own one you can rent it from any big box store.
If you have a deck that's stained or painted, it might be a good time to consider a fresh coat. After having been exposed to the sun and outdoor elements all summer, it may help. If your deck is in fairly good shape, just give it a good cleaning.
Another item to remember on your fall home checklist – remove all leaves and fallen branches from the yard. And make sure you wait until all of the leaves have fallen, or else you'll be doing double work, maybe more!
Move outdoor furniture indoors, or, simply cover it
Outdoor furniture can age very quickly if it's not taken care of. I've lost patio sets after leaving them out all winter in the snow. They tend to rust if snow and moisture is sitting on it all winter! Make sure you cover your patio sets, or move it into a garage or shed area. Patio set cushions can be easily stored inside.
This is also a good time to disconnect any hoses from outside spigots and bring them inside. If a hose is left on all winter, it can possibly cause a leak inside the wall or damage to the hose itself.
Maintain your HVAC, check furnace filters
Even though you should be changing out your furnace filters every 1-3 months, most people don't always remember to do so. I like buying the cheap filters, as it doesn't make your furnace work extra hard, and you can toss them after one month. My home inspector recommends them too.
Have an HVAC professional come out and do a regular maintenance check on your furnace, and do a cleaning. I recommend doing this once a year, and this is a great time of the year to remember to clean it.
Clean out duct vents on the interior. If you prefer to DIY it, you can grab a shop vac and use the hose to clean out ducts in your home. If you prefer the professionals, you can hire someone to come out and clean the ducts. You'd be surprised how much build up you'll have in just a year! By doing this, you'll allow your furnace to perform more efficiently.
Pest Control
When the temperature drops, you better believe the pest control becomes more of a problem! Those mice, little critters & insects are cold, and they're looking for somewhere warm to go!
I always recommend working with professionals on this. Hire a pest control company to come out, seal any exterior gaps or possible entry points, and save yourself the headache down the road.
If you have any other questions on how to maintain your home this fall, you can always give me a call!
patrick@103realty.com / 312.217.4398